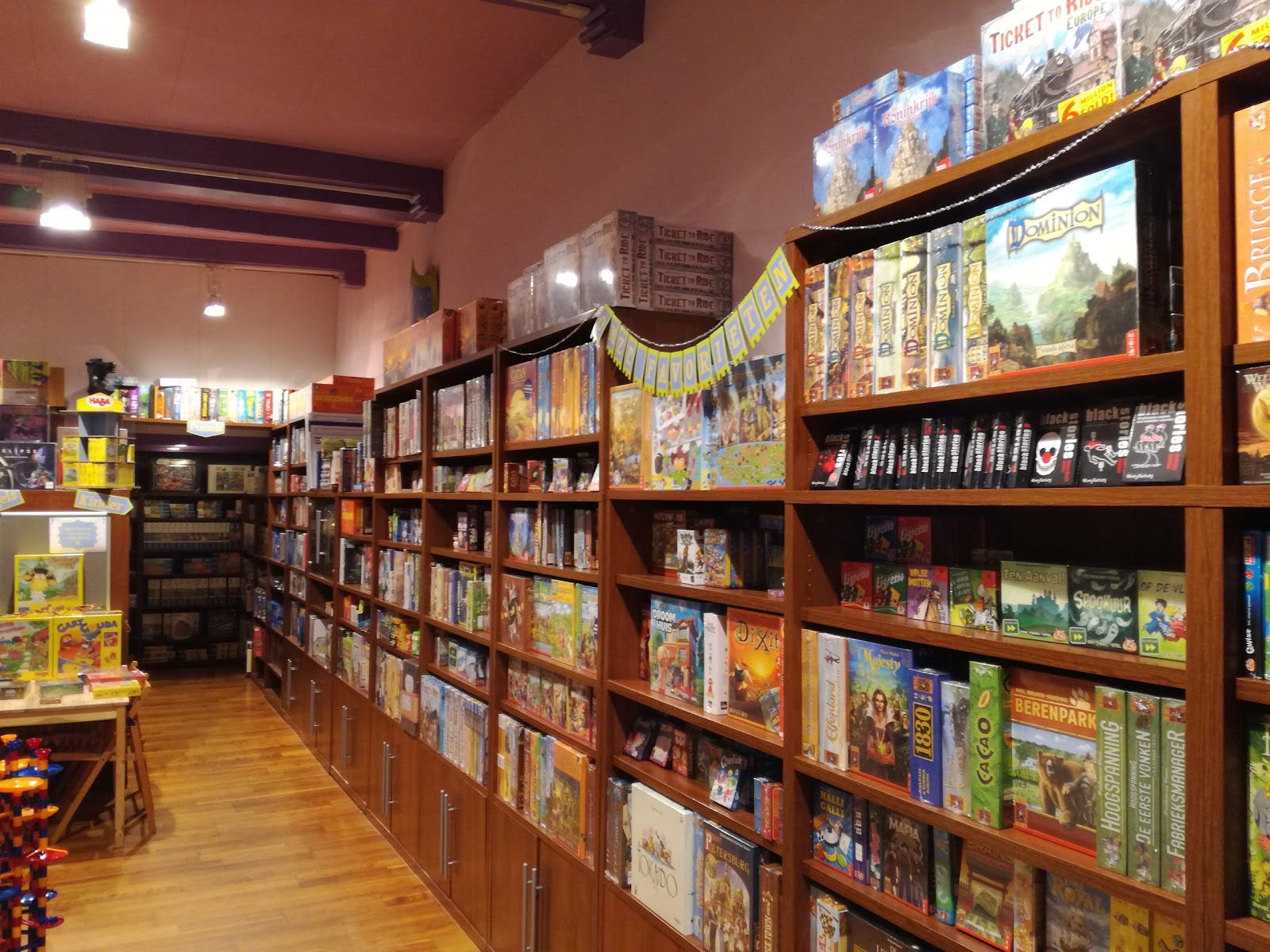 NeverNeverLand verkoopt oa. spellen en producten van de volgende merken en producenten:
* Deze site is in het Duits
** Deze site is in het Engels
*** Deze site is in het Frans


2F-Spiele * / Friedemann Friese **
Act In games ***
Amigo **
Ares **
Atlas Games **
Avalon Hill **
Bézier Games **
Bicycle **
Blam!
Blue Orange
Board & Dice
Bombyx
Break from Reality
Broken Mill
Brotherwise Games
Calliope Games
Cartamundi
Catulus
Cephalofair
Czech Game Editions
Cheapass
Chessex
Chislaine
Clown
CMON
Cobble Hill
Cocktail Games
Copag
Cryptozoic
Cwali
da Vinci
DLP Games
Days of Wonder
Eggert Spiele
Engelhart
Eureka
Exploding
Facade Games
Face 2 Face
Fantasy Flight
Ferti
Fireside Games
Flatlined Games
Floodgate
Flying Frog
Flying Games
Forbidden Games
Formal Ferret
Four Esses
Franjos
Fun Forge
Gale Force 9
Galt
Game Brewer
Gamelyn
Gameworks
Geronimo
Gibsons
Gigamic
Gigantoskop
GMT
Goliath
Granna
Gryphon Games
Guillotine Games
HABA
Hasbro
Heidelberg
Helvetiq
Heritage
Heye
House of Holland
Huch
Hurricane
Hush Hush
Identity Games
Iello
Indie Games
Itten
Jan van Haasteren (Jumbo)
Japanime
Jolly Thinkers
Jumbo
Jumping Turtle
Just Games
Keep Exploring
Kids Table
Koelkastpoezie
Lautapelit
Libellud
Longfield
Looney labs
LudiCreation
Ludonaut
Matagot
Mattel
Mayfair
Mindtwister
Mindwarrior
Minion Games
Next move
Nordic Games
North Star
NRP
Oink Games
Open Up!
Osprey
Ôz Editions
Pegasus
Pencil First
Philos
Piatnik
Plaid Hat Games
Plan B
Portal
Pumpkin Games
Puzzelman
QSF Games
Quantuum
Queen
Ravensburger
Rebel
Recent Toys
Red Raven
Renegade
Repos
Rio Grande
Roxley
Santoska
Schmidt
Scorpion Masqué
Scratch the Itch
Selecta
Sinister Fish
Sit down!
Slugfest Games
Smart Games
Smirk & Dagger
Space Cowboys
Spaghetti Western
Spinmaster
Steve Jackson
Stonemaier
Story Factory
Stronghold
Tactic
Tantrix Games
The Creativity Hub
The Game Master
Thinkfun
TMM
Tranjis
Twilight Creations
Twisted Winds
Van Ryder
Wasgij
Waterfall Games
Westerkeez
White Goblin Games / WGG
Wildthing
Winning Moves
Wizkids
Wizards of the Cast
White Wizard Games
Ystari
Z-man
* Deze site is in het Duits
** Deze site is in het Engels
*** Deze site is in het Frans
Staat er nog een belangrijke uitgever niet tussen of
heb je zelf een spel uitgebracht en wil je de mogelijkheden met ons bespreken om
deze op te laten nemen in ons assortiment? Neem dan alsjeblieft contact met ons op!